The CosmoDerma (CSDM) is an open-access peer-reviewed journal committed to publishing high-quality articles in the field of Cosmetic Dermatology, Cosmetology, Dermatology, Skin and Allergy. The journal is owned and published by the Scientific Scholar.
Aims & Scope
The scope of coverage includes, but will not be limited to healthy skin, skin maintenance, aging skin, tropical dermatoses, photodamage and photoprotection, rejuvenation, biochemistry, endocrinology and neuroimmunology of healthy skin, imaging, skin measurement, quality of life, skin types, sensitive skin, rosacea and acne, sebum, sweat, fat, phlebology, hair conservation, restoration and removal, nails and nail surgery, pigment, psychological and medicolegal issues, retinoids, cosmetic chemistry, dermopharmacy, cosmeceuticals, toiletries, striae, cellulite, cosmetic dermatological surgery, blepharoplasty, liposuction, surgical complications, botulinum, fillers, peels and dermabrasion, local and tumescent anesthesia, electrosurgery, lasers, including laser physics, laser research and safety, vascular lasers, pigment lasers, hair removal lasers, tattoo removal lasers, resurfacing lasers, dermal remodeling lasers and laser complications.
The journal is also committed to publishing high-quality articles in the field of Clinical and Experimental Dermatology, Cutaneous Biology, Dermatological Therapeutics, Dermatopathology, Pediatric Dermatology, Photodermatology, Psychodermatology, Allergic disorders, HIV Medicine related to skin, Sexually Transmitted Diseases and Leprosy.
Audience
Our audience includes all the practitioners and surgeons in the field of Cosmetic Dermatology, Cosmetology, Cosmetic Surgery, Laser Surgery, Cutaneous Surgery, Aesthetic Dermatology, Aesthetic Surgery, Core Dermatology, Pediatric Dermatology, and Psychodermatology.
Review Process
CSDM has a highly rigorous peer-review process that makes sure that manuscripts are scientifically accurate, relevant, novel and important. Authors disclose all conflicts, affiliations and financial associations such that the published content is not biased.
Editorial Team
The editorial board comprises a panel of experts from various disciplines of medical and allied sciences to provide their expertise and guidance in maintaining the clarity of content and focus of the purpose for the journal.
About the Editor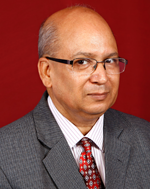 Editor-in-Chief
Dr. Devinder Mohan Thappa
Department of Dermatology & STD,
Jawaharlal Institute of Postgraduate Medical Education & Research (JIPMER),
Puducherry- 605006, India
Email: editor@cosmoderma.org; dmthappa@gmail.com
Prof. Devinder Mohan Thappa (MD, DHA, FRCP (Edin), FRCP (Glasg), FAMS, FIMSA, currently Senior Professor in the Department of Dermatology and Sexually Transmitted Diseases has been associated with Jawaharlal Institute of Postgraduate Medical Education and Research, Puducherry as faculty for last three decades. His keen interest, acumen, and aptitude in training young minds right from the undergraduate level to the post-doctorate level is well known. He has immensely contributed to the field of medical research and has more than 650 publications in various national and international journals (404 in Index Medicus) with more than 34 chapters in reputed textbooks of dermatology and scientific writing. He has been listed in the 2020 World Ranking of top 2% Indian scientist by Stanford University Scientists and also ranked number 8 out of 15 most productive Indian authors in Medicine. He has authored three books- "Textbook of Dermatology, Venereology and Leprology", (Elsevier, 2015), "Essential in Dermatology with MCQs" (2009) and "Clinical Pediatric Dermatology", (2016). He also has edited three books-History of the IADVL (2010), Guidelines for Dermatosurgery (2012) and Puzzling Cases in Pediatric Dermatology (2015). He was founder-editor in chief of "Pigment International" (2014-2016), and "International Journal of Advanced Medical and Health Research" (2014-2016), editor in chief of "Indian Journal of Dermatology, Venereology and Leprology" (2009-2013), "Indian Clinical Updates-Dermatology" (2009-2012), and "Indian Journal of Pediatric Dermatology" (2004 -2008).
He has received Fellowship from two Royal Colleges of Physicians and Surgeons Glasgow (2016) and Edinburgh (2017) and also Fellowships of the National Academy of Medical Sciences (2013) and the International Medical Science Academy (2001). He was also awarded a WHO fellowship on STD and AIDS, Seattle, USA (1999). He was Past Vice President of the National Executive of Indian Association of Dermatologists, Venereologists and Leprologists (IADVL) (2004-2005) and Past President of IASSTD (2006-2007).
Prof. Thappa has delivered various prestigious orations and lectures at National and State level conferences. He delivered the Ambady Oration (2003) awarded by IADVL, Dr. Sardarilal Memorial Oration (2003) awarded by IASSTD, Dr. RV Rajam Endowment Lecture (2007) awarded by IASSTD, Dr. AK Dutta Memorial Oration (2014) by WB, IADVL, Prof. VN Sehgal Award for excellence in dermatology (2016) by IADVL, Dr. RV Rajam Oration (2019) awarded by NAMS and Senior Faculty Research Oration (2021) awarded by JIPMER on 6th Research Day March 2021. He was listed in 2000 Outstanding Intellectuals of the 20th Century by International Biographic Centre, London – 2000. His biography was published in Marquis WHO'S WHO in the World in 2016, for academic achievements.
Facts About the Journal
It is a peer-reviewed international journal with a double-blind review process. Its frequency of publication is continuous, what that means is, it publishes the article once it's accepted after peer review. Currently, we only have E-Journal and do not publish in print.
Benefits
An article published in the journal can be viewed without a fee by readers all over the world. The author also gets to retain copyright to the article and the figures. This allows authors to extend their exposure in the world of medical research and get worldwide recognition for their work.
Abstracting and Indexing Information
The journal is registered with the following abstracting partners:
Google Scholar, CrossRef, ReadCube, ProQuest, Portico
Journal Ethics
The CosmoDerma is committed to meeting and upholding the standards of ethical behavior at all stages of the publication process. We follow closely the industry associations, such as the Committee on Publication Ethics (COPE), International Committee of Medical Journal Editors (ICMJE) and World Association of Medical Editors (WAME), that set standards and provide guidelines for best practices in order to meet these requirements. For a summary of our specific policies regarding duplicate publication, conflicts of interest, patient consent, etc., please visit our Ethical Guidelines section.
Plagiarism Policy
The journal uses plagiarism check software (
iThenticate
) on the Editor's and Reviewer's panel in the manuscript management system which is used to check and control Plagiarism for each article. Any manuscript, that is found to have plagiarism is rejected.
Archival Policy
We use PORTICO for our third-party repository for all articles published with us. All our articles are assigned a DOI number. We are members of https://crossref.org.
Open Access Publication and Creative Commons Licensing
CosmoDerma is an open-access journal, and manuscripts published are distributed under the terms of the Creative Commons Attribution-Non Commercial-Share Alike 4.0 License (CC-BY-NC-SA 4.0), which allows others to remix, transform, and build upon the work non-commercially, as long as appropriate credit is given and the new creations are licensed under the identical terms.
Ahead of Print Policy
Articles published online under the Ahead of Print model are considered published and can be cited and quoted using the DOI as the reference source. CosmoDerma has a policy that changes will not be made after the publication of an article without following accepted procedures for making corrections to the scientific record.
Advertisements
While advertisements are crucial to this journal to be able to keep all content free for everyone, ethical considerations are in place to ensure the integrity of the journal and its content are not biased or influenced by the advertisement.
"Pop-up" and "banner" advertisement appears at a fixed location on the page and does not interfere with the manuscript in any form.
The Editorial Board has full and final approval over the content of all advertisements.
Advertisers will never be shown any manuscripts or other content prior to publication.
Publisher
Scientific Scholar LLC (scientificscholar.com) is a well-respected medical publisher that fully supports open access publishing models, Subscription and Society based journal models through its own in-house peer-review management system – EditorialAssist (journalmanagement.org). The head office of Scientific Scholar is in Rochester, NY, USA and has a subsidiary arm in India.
The mission of the Scientific Scholar is "Share, Learn and Improve".